Over the last seven years Debate Mate has trained over 5,000 students through our workshops, in addition to over 15,000 through our Core Programme. Our student training workshops are completely bespoke and led by our university mentors who are experienced coaches, and competitive debaters themselves.
Our workshops can be tailored for beginner, intermediate, or advanced debaters, and have been successful across a wide range of abilities, key stages, and subject areas.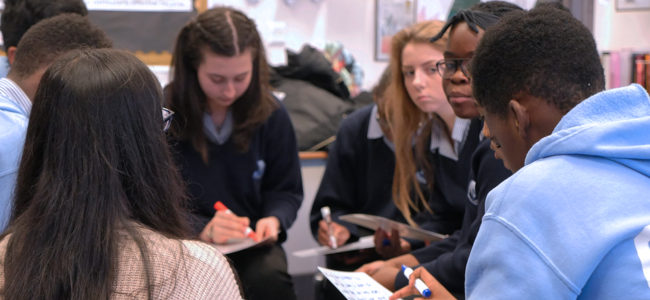 Full-Day
To find out more, and get a quote, click below.
Enquire here
A full-day 'Introduction to Debating' workshop includes sessions on:
Introduction to making arguments
Speaking stylistically
Responding to arguments and quick-thinking
Roles in a debate, the format, and judging
Debate challenge with detailed feedback and self-reflection
A sample full-day schedule can be found here.
Sample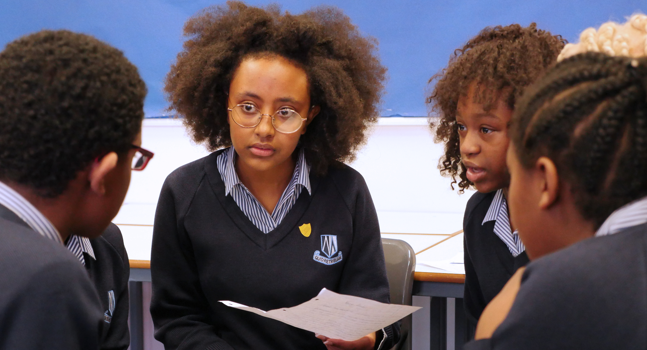 Workshops
All of our student training workshops can be tailored to fit your requirements and are for all ages from primary to sixth-form. We can work with as many students as you like, from 15 to an entire year group.
Examples of student training workshops include:
Full-day or half-day workshops themed around subject areas or issues
Introduction to debating
Booster sessions for experienced debate clubs, in preparation for competitions
Oracy intervention days
Behavioural intervention programmes
Debate-focused transition programmes for years 6-7, and years 11-12
Team-building sessions
University guidance and interview preparation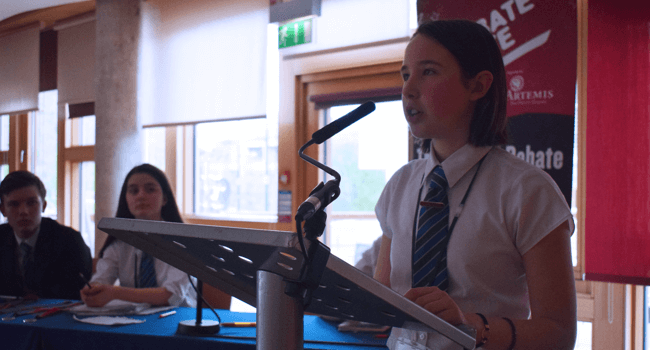 Weekly Clubs
Alongside running our Core Programme, Debate Mate also runs weekly debating clubs across the UK. Typically working on a 5 to 10-week cycle, our debate clubs run on a day and time that works best for you both after and during school time.
Led by our university mentors, our weekly debating clubs
include sessions on:
Introduction to making arguments
Speaking stylistically
Structuring arguments
Responding to arguments and quick-thinking
Roles in a debate, the format, and judging