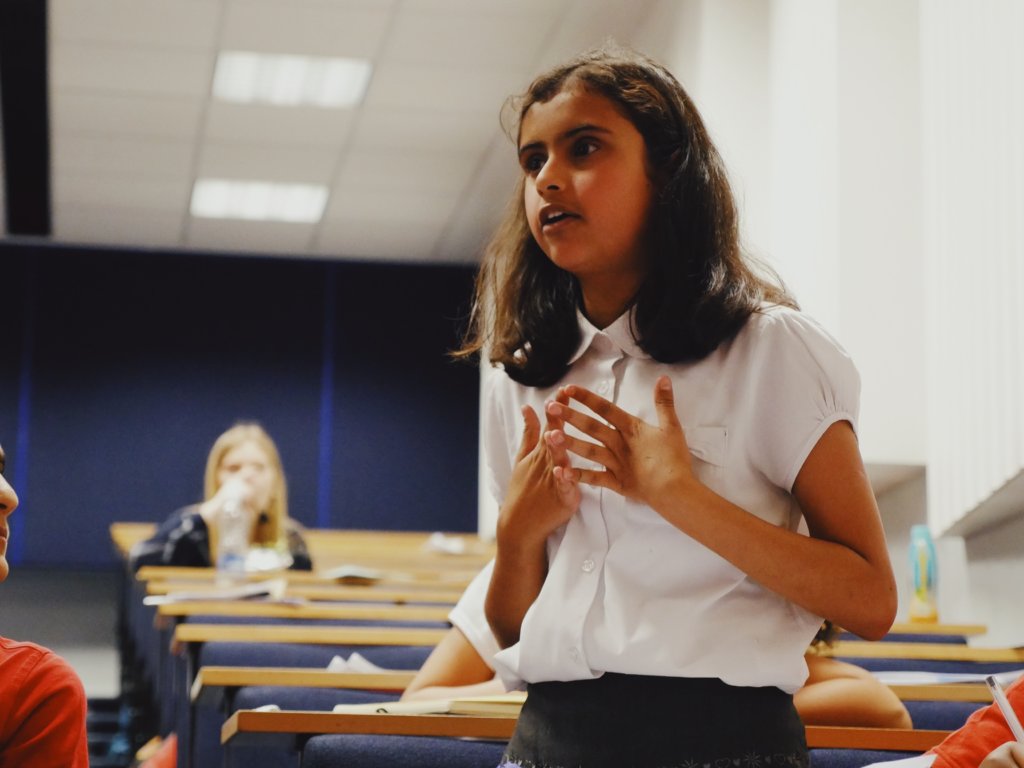 Congratulations to all who participated in Rounds 1 and 2 of the Primary Urban Debate League 2021! This was the first time that we held our national competition online with schools from across London and Manchester competing against one another!
Below are the top-scoring 50% of schools in the final league table, based on their scores from both rounds of the PUDL. You can also find a further breakdown of the top-scoring schools from each region also!
The top 12 teams from the National Primary Urban Debate League will be invited to their respective Grand Finals Day taking place on the 1st of July in partnership with NOW Pensions.
IMPORTANT: There are several schools that still need to participate in a round of the Urban Debate League competition, which we have labelled with R1/R2 Pending in brackets after the school name. If a school has only competed in one round this year, we have doubled their score to rank them against schools that have taken part in both rounds. As some schools will be taking part in the catch-up PUDL, the current league table is subject to change and will be updated on the 11th of June following the catch-up rounds.
Overall Primary Urban Debate League Top Schools
Armitage CE Primary
John Scurr Primary School
Rushmore Primary School
Cyril Jackson Primary School
Ryefield Primary School
Plymouth Grove Primary School
Upton Cross Primary School
Globe Primary School
Lordship Lane Primary School
Curwen Primary School
Elmhurst Primary
Tidemill Academy
Parochial Primary School
Rotherhithe Primary School
London Primary Top Schools
John Scurr Primary School
Rushmore Primary School
Cyril Jackson Primary School
Ryefield Primary School
Upton Cross Primary School
Globe Primary School
Lordship Lane Primary School
Curwen Primary School
Elmhurst Primary
Tidemill Academy
Manchester Primary Top Schools
Armitage Primary School
Plymouth Grove Primary School
Parochial Primary School
St Luke's CE Primary School